My school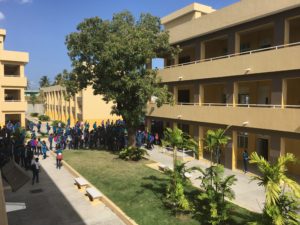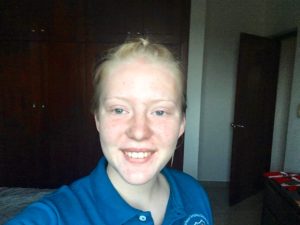 About the school
My school is called Politécnico Profesor Arquides Calderón or Politécnico for short. It´s a public school and has approximately 1500 students. Politécnico is a new school and this is the second year it´s open. The school days are from 8 am to 4 pm and all students follow the same schedule.
The food
Because it´s a public school it serves food. You are given food two times day. The first is snack consisting of either milk and a cookie thing or juice and bread. The second meal is meal is lunch which is usually bad. It varies from day to day but for the most part it´s rice with some sort of meat, beans and sauce. Before lunch all students must wash their hands and is given a card you use to get food. Everyone is standing in lines to get the food. There is two different halls to eat in and they are age divided.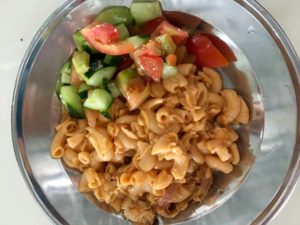 The uniform
All schools in the Dominican Republic has their own uniform. My school has two different uniforms one normal and one for P.E. The normal one is a blue shirt with the school loge, blue jeans of your choice, black shoes of your choice and white or blue socks. The other uniform is a white t-shirt with the school's logo, grey pants and shoes of your choice. You must buy tow blue shirts, one white t-shirt, one pair of grey pants. You can also buy a pair of blue jeans if you want to.
You can wear simple jewellery for example a necklace or fingerings. You can only wear one pair of earrings. There is a rule against nail polish but must girls wear it. Make up is a total no go for students and most female teachers wear little to no makeup.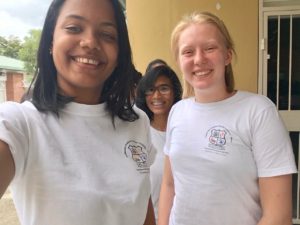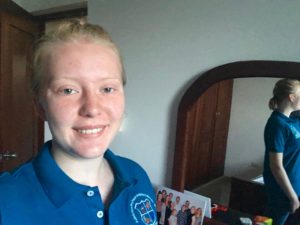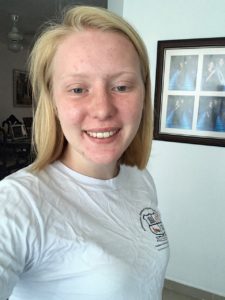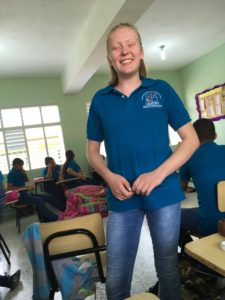 The buildings
There are 3 buildings with classrooms that are three floors. Then there is two big halls for eating and gatherings. The buildings are sand coloured with white details. If my math is right there is 40 classrooms. The school has one place for sports but doesn´t have any playgrounds or anything to do in the breaks.
The classrooms are alike with the same chairs and whiteboards. There is a mini library with 15 books in Spanish and one in English inside a little computer room that contains all the school's technology. The school doesn´t have glass windows but there are metal things for the windows that you can open and shut. The school is surrounded by a wall with two gates one for people and one for vehicles.
The buildings: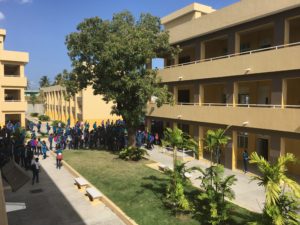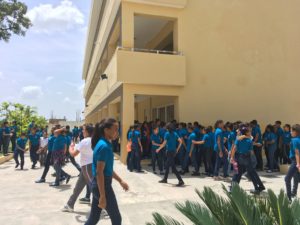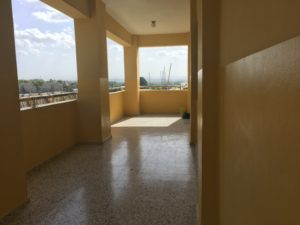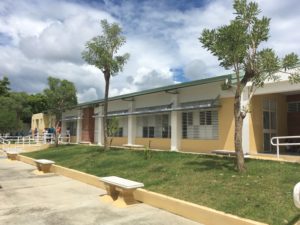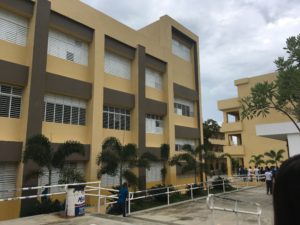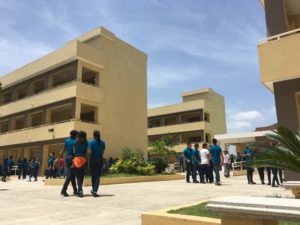 The classrooms: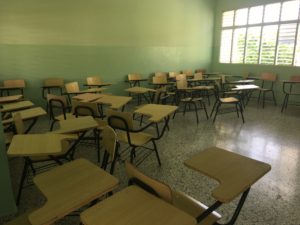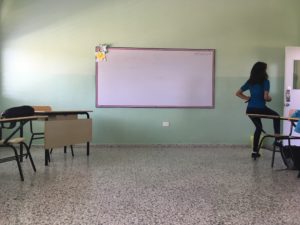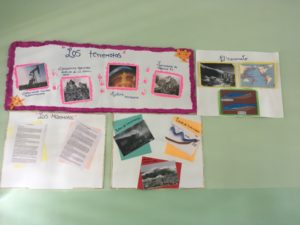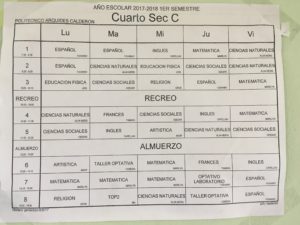 The sport place: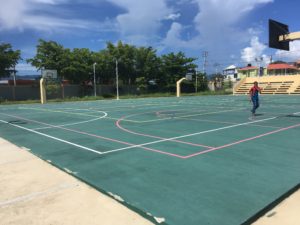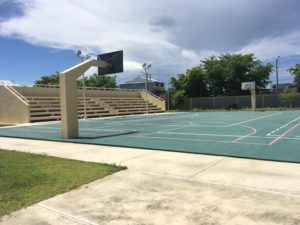 The big hall: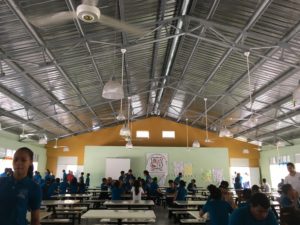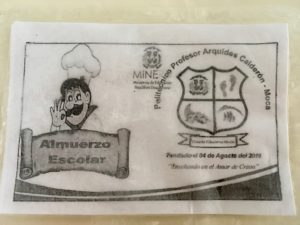 The view and new classrooms being build: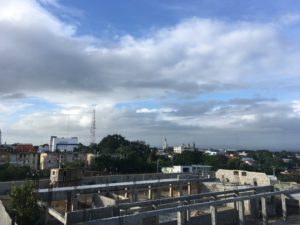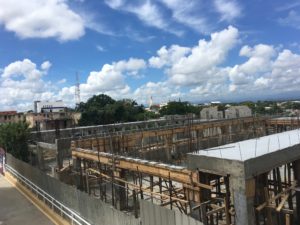 Materials
My school is very poor because it´s a public school so we don´t have any books and write everything in notebooks. The school has about 20 computers but my class has never used them. In the classrooms, there are whiteboards so when the students must do a presentation they make "slides" out of paper.